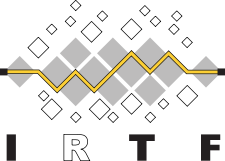 The next IRTF Network Coding Research Group (nwcrg) meeting at IETF 88 in Vancouver is scheduled for this Thursday the 7th of November from 13.00 – 15.00 PST. Unfortunately I am not able to participate in person this time, but this gives me the opportunity to try out the many options for remote participation available at the IETF meetings.
There are a bunch of interesting talks on the nwcrg agenda which you can find here.
If you are interested in participating remotely there is a bunch of ways, which you can look up here.
Personally I will try to join via the Meetecho tool which seems to work out of the box on most setups. The direct link for the nwcrg Meetecho session is here.
Update the slides are available here search for nwcrg to find the right ones.
Looking forward to the talks.